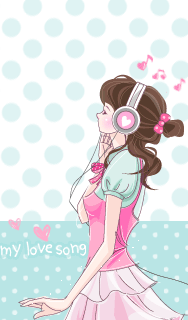 Marzie has caught me in the right mood to do this
True Love Tag
! Having just celebrated my
7th anniversary
days ago, and hearing the most
magical love story of Marzie & her true love B
, doing this tag is as easy as eating chocolate! :P hehe
Rules are simple: Answer & Pass!
*Copy the questions and answer them honestly.

1. What does true love mean to you?
True love sees not the appearance of one person but the inner beauty of that one person. True love can keep you company till the end of time.

2. How do you know you're really in love?
When you can imagine yourself growing old with that one person and you wanted it.

3. How many times in your life have you fallen in love?
Twice.

4. Have you ever fallen out of true love because you were mad at the moment?
No, You can't fall out of true love just because you are mad.

5. Do you feel love and physical attraction are the same thing?
No but both are equally important. (I agreed with you, marzie!)

6. If your true love became ill or disfigured would you continue to love them the same way?
No, I will love him even more and give him the best I could.

7. Should anyone else be able to tell you who to love or not love?
Sure, you have your right to speak, but at the end, I'll decide.

8. Do you believe people that ended up divorced were ever truly in love?
Yes, but they were not appreciative enough. Somehow they just let things get into their love.

9. Would you give up something you want for someone you love?
Of course!!

10. If you truly love someone do you feel it should be unconditional?
Of course!! Definitely!!

I'm gonna pass the love to:
Bobo
,
Nicole
,
Jo
,
Keeyit
,
MT
,
Raquel
,
Emmy
,
Winston
,
Suzie
,
Ratu Syura
and
Ladyjava
.
Hope love will find its way to you guys! :)
Random Similar Post: